University of California, Los Angeles
We will have free boxes for customers but will not be selling boxes to any other students at this time. We will be accepting all mattress pads, mini fridges, and odd items that are comparable to those dimensions. Please give us some time to respond, as we are a small but very sharp team.
BoxCamp is the only approved storage vendor to help students at UCLA. We have worked with administration, residential life, and housing to create a service that is both convenient and affordable for you, while providing a high quality of service coordinated by fellow students. We specialize in creating student teams to help tailor our storage service to your needs. You can check out our team here.
Our locations will be right in the dorms so you can easily pick-up your necessary materials and drop off your storage. We also offer apartment service for a small fee, but we ensure to pickup and deliver right to your door. Check the map below (coming soon!) for our locations near both Sproul and Rieber Hall.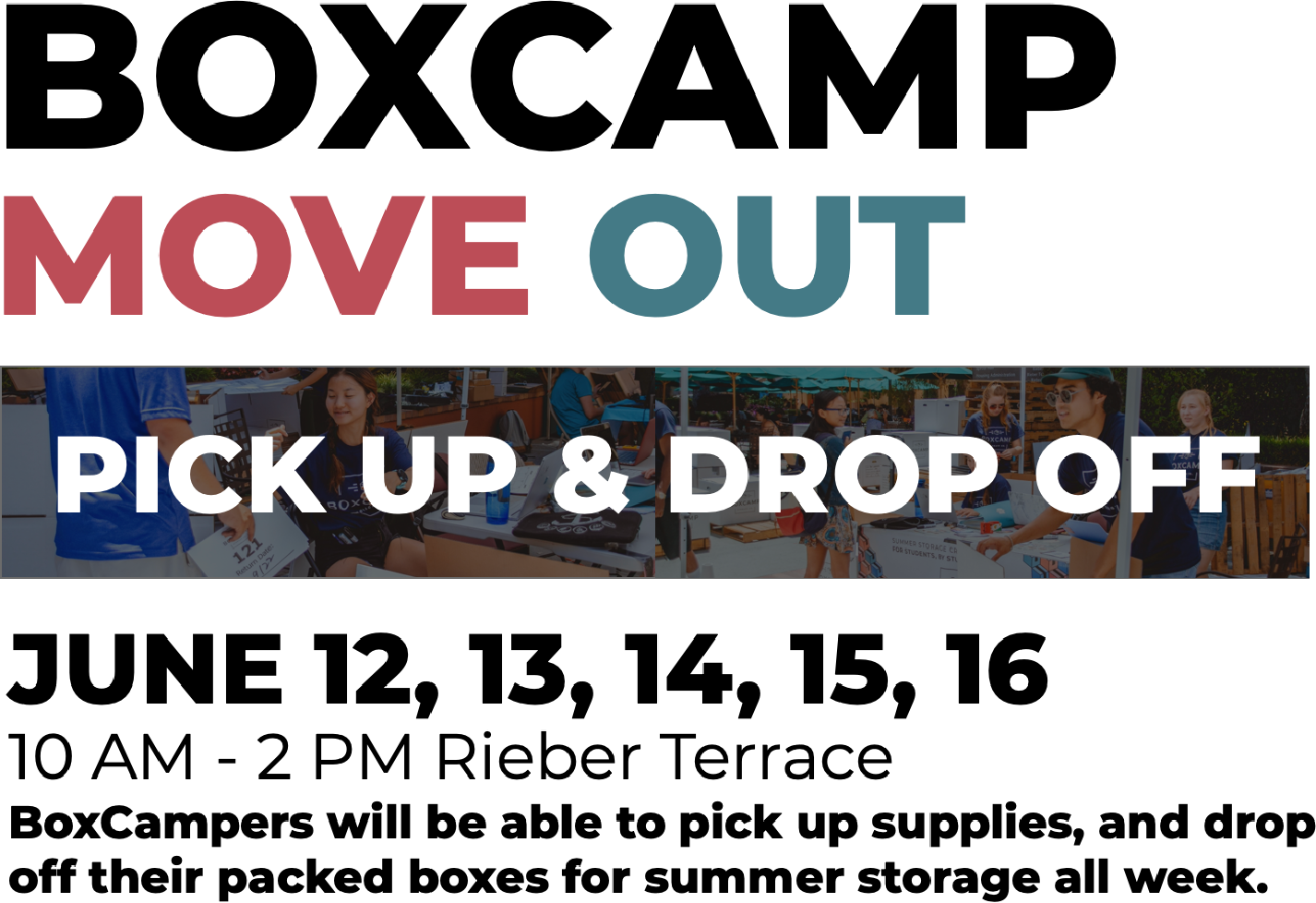 Dates and Locations
---
Storage Pickup
Spring Study Abroad
A Session Drop-off
Right in time for Summer Session A!
C Session Drop-off
Right in time for Summer Session C!
TBD
Sorority/Band Camp Delivery
Before you arrive for rush! (Dates are being configured accordingly, contact us for more info)
Fall Study Abroad Delivery
The flat rate is due for a second term when you get back.